Nickel plating
Nickel plating in many cases becomes the integral part of any galvanic coats. The coat, obtained as a result of the nickel plating process, has got a high gloss and property of smoothing. The smoothing effect is possible to observe even in case of relatively thin layers, and it is why even parts having a complicated shape and form can obtain uniform gloss. Deposited layers are elastic and allow mechanical forming of these parts.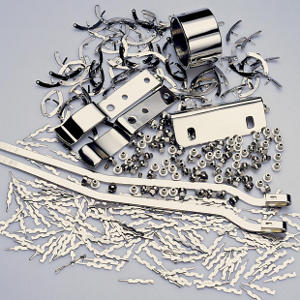 Nickel plating is performed in the rotating machines and on hangers.
Advantages:
high hardness,
high resistance to abrasion,
high plasticity,
good adhesion,
good electrical and thermal conductivity.
We perform nickel plating with the following finishing:
Maximum overall dimensions of details: